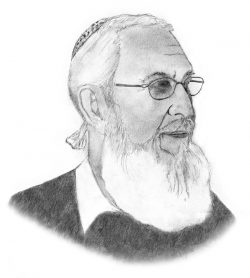 Sadly on Saturday, June 3, 2017 Rabbi Shay Mintz passed away.
Rabbi Mintz touched so many people so deeply and I will miss him deeply.
I posted to a couple things that I would share. Please see below for details:
---
Memorial Service on October 22, 2017
---
Friday Night Shabbat Service Rabbi Mintz from early 90s
Click here to download the MP3.
Thank you Annie Standish for this recording
---
Podcast Interview with Rabbi Mintz from 2009
Click here to download the MP3.
---
Article from the Jewish Journal
I wrote an article for the Jewish Journal in February of 2016.
Click here to read the article
---
The Mintz Memory Book
A few years ago I created the Mintz Memory book as a fundraiser for Hillel and a gift for Rabbi Mintz.
---
Photos
Here is a collection of some pictures from various sources.